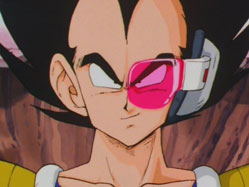 When we talk about Vegeta, it is possible for us to be talking about one of the most charismatic characters of the anime.
He appears one year after Raditz´s death, being informed by Son Gokuh´s brother about a treasure that can be find on Earth: the Dragon Balls.
Accompanied by his faithful companion Nappa, he goes to Earth, suggesting about Raditz´s revenge at the beginning, but finally declaring that he looks for the Magical Balls to achieve eternal life.
He...